INNOVATIONS
Thanks to a unique nanofibrous structure  the NANOMEMBRANE nanofibrous membrane has 25% more pores than microporous membranes. This helps the NANOMEMBRANE achieve unique attributes that no other membranes in the world can match. Unlike products from other manufacturers, the HYDROPHOBIC EXTREME treatment uses a patented and ground-breaking innovation in the field of hydrophobic and oleophobic treatments. This innovation, besides the already mentioned unrivalled quality, is no use of WATER during the treatment of textiles.
NANOTECHNOLOGY
The NANOMEMBRANE nanofibrous membrane is 100% wind resistant and it boasts extreme hydrostatic resistance. The NANOMEMBRANE is not only nanofibrous membrane highly hydrophobic with adequately high water column, but it is also highly oleophobic. The Hydrophobic Extreme treatment is at least four times more durable than materials from other manufacturers, saving the customer time and money.
ECOLOGY
During the production process no water is contaminated and we even save energy as there is no necessity to dry the treated textile since the entire treatment process is dry.  This treatment helps to relieve the strain on the environment as the clothing does not need to be washed so often. Our water-repellent treatment does not use PFOA.
We do not burden the environment with unnecessary production that we canť consume. Our products are made to measure, according to the requirements of a specific customer. We produce just what we really need.
NATURAL MATERIALS
Natural materials – cotton, wool, silk, cashmere, are intended for people who want to wear elegant clothes, but as well as want their clothes to meet the strictest criteria in terms of comfort. Our natural materials are treated with the Hydrophobic Extreme nano-treatment or can be combined with the NANOMEMBRANE nanofibrous membrane. Not only is the clothing water resistant. It is also 100% wind resistant and has excellent vapor permeability.
MADE TO MEASURE
Each client is unique and has a specific body type which requires precision tailoring. Using our modular ordering system, our client is presented with the opportunity to create his own exclusive personalised design. Our clients will have the privilege of knowing that his coat is exclusive to him.
PRECISENESS
A dedication to perfection together with a renowned quality of craftsmanship help to create great reputation of our products. As a reliable, high quality Made to Measure manufacturer, we ensure that our client´s needs are met with perfectly fitted patterns and style variations.
SME - BUSINESS PARTNERS
We support a local employment. Our production factory and our suppliers are SME (small and middle entrepreneurs).
TRADITIONAL EU PRODUCTION
Our textile natural materials are produced in European Union  – The Czech Republic, Italy, France.
HAND CRAFT
Made to measure production factory is located in central Europe, in the Czech Republic, where all the garments are handled by highly qualified tailors.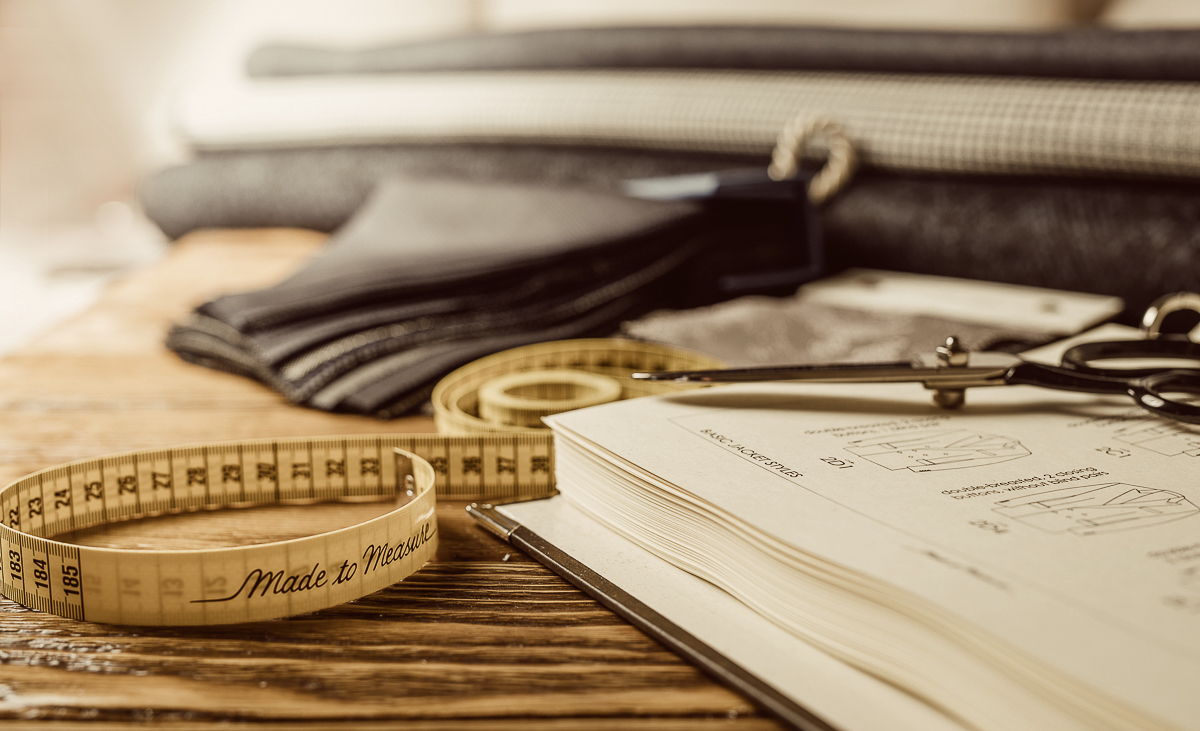 Every day we leave our homes for work, studying, sports or other activities. We are not able to do so without mobile phones, keys and credit cards, but also without a comfortable and quality clothing.
It is common that the sun is shining when we are leaving our homes and when we're coming back, the weather is completely different. Unsuitable clothing can in such cases become an unnecessary complication of our daily schedule. Because we are well aware of these situations, we were looking for solutions that can not only help us avoid these unnecessary inconveniences, but also to make our precious time more efficient. We have found the solution in the natural nanomembrane materials.
What is a nanomembrane? It is an innovative solution for textile treatment, to achieve its highest functionality.
In our case, we work with natural materials – wool, cotton, silk and cashmere. However we do not require only material functionality, but we also want a high quality and precise processing. We found this in small and medium-sized, in the center of Europe.
The experts in this field devote their full attention to their work and hereby, have convinced us that they are the most suitable partners for our cooperation.The textile manufacturers have been developing their products for 25 years. Specialized tailors that will sew clothes chosen by you are professionals in their field for decades.
Hereby, we are pleased to introduce to you these clothes that you may create according to your wishes. It is precisely processed and at the same time, due to its innovative technoligical features, can make your much needed time more efficient.